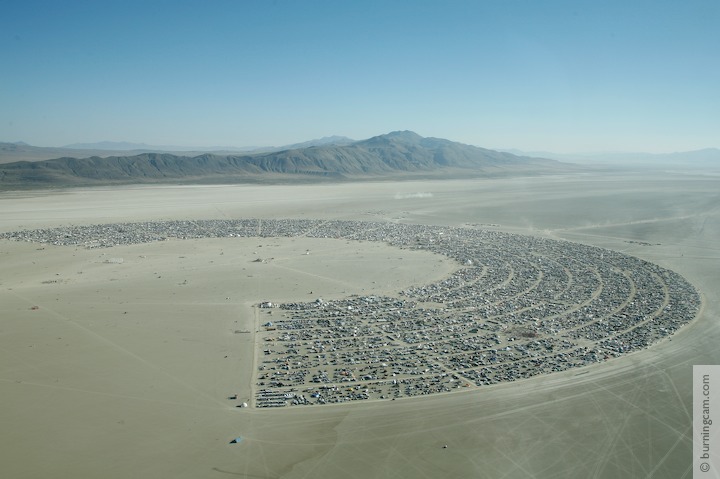 Name: Black Rock City
Caption: Black Rock City from the sky.
Thanks to awesome and generous pilot Jimbaba, who not only wore the most gold glitter of any pilot I've met, but also brought his Beechcraft Baron down with the smoothest landing I've experienced in my entire life. Seriously. I had no idea when the wheels hit the playa.